ALLLLOOOHHHHAAAA!! We took your suggestions and started creating!! You asked for it..we did it!
Along with our Signature Journals, we added, matching Birthday Calendars, Address Books and matching Sticky Note Holder (not shown), sets include matching pen (not shown).
All sets are $15.00 each, plus shipping and handling, CA residents add tax.
THE ULU COLLECTION
SLIPPAH COLLECTION
LIGHT PLUMERIA COLLECTION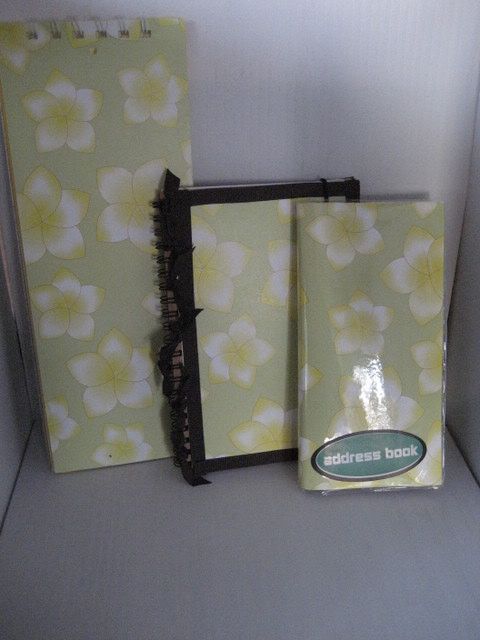 All Journal Sets can be custom made to any color scheme, no order is to small or too big!!! These make perfect thank you gifts, house warming gifts or gifts for the college student leaving home!! Contact the Sassies to discuss your options!!
Contact information:
Phone: 818/263-4868 - Michelle 818/970-6536 - Kim
E-mail: sassysistercrafts@yahoo.com